UK terror plot accused: Men planned 'driverless car' attack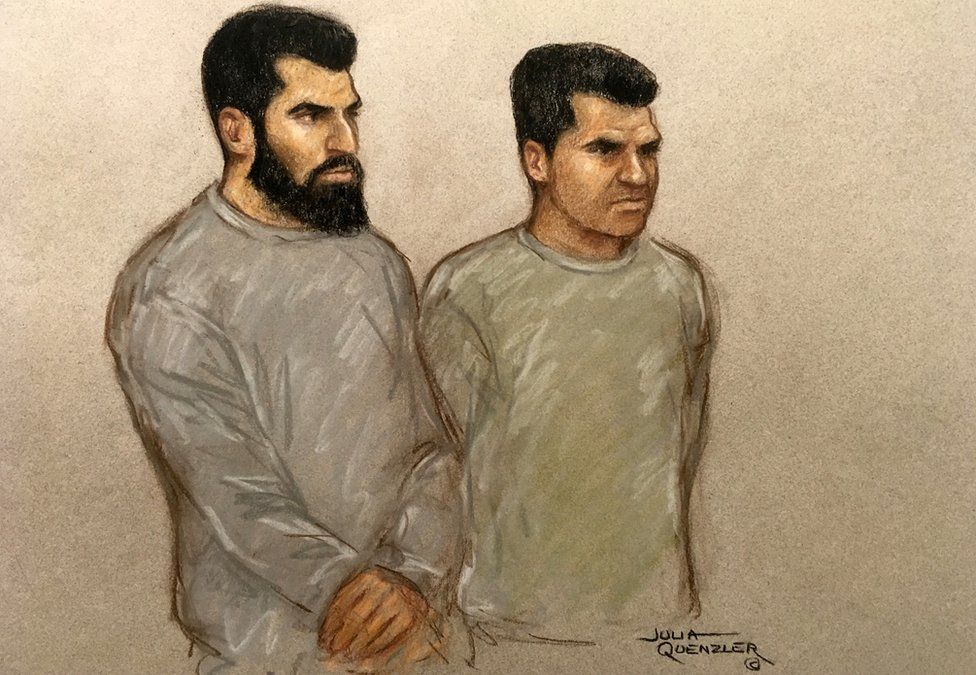 Two men accused of plotting a terror attack were trying to make an explosive device involving a driverless car, a court has heard.
Sheffield Crown Court heard Andy Star, 32, lived and worked at the Mermaid Fish Bar in Chesterfield when he was arrested in December.
Farhad Salah, of Brunswick Road in Sheffield, was also arrested during the counter-terror raids in Sheffield.
The pair had been "attack planning", Prosecutor Anne Whyte QC said.
During the prosecutor's opening statement, Ms Whyte said 23-year-old Mr Salah arrived in the UK in 2014 but his asylum claim was not determined before he was arrested.
She said both men supported terrorist organisation, the so-called Islamic State (IS).
The two had decided that improvised explosive devices (IEDs) could be made and used in the UK in a way which would spare their own lives but harm others they considered "infidels", she said.
Ms Whyte read a message Mr Salah had sent in the weeks leading up to the arrests saying: "My only attempt is to find a way to carry out martyrdom operation with cars without driver, everything is perfect only the programme is left."
She said Mr Star had access to the materials for small test runs with explosives, and was making those devices in his flat above the chip shop on Sheffield Road.
In November he is said to have shared a propaganda video showing warfare and beheadings "to inspire supporters of IS [and] frighten those who do not support IS".
When the pair were arrested in the early hours of 19 December police seized three air rifles, two Samurai swords, a wine bottle of sulphuric acid, homemade fireworks, and "a variety of improvised homemade fuses" at Mr Star's flat.
Related Internet Links
The BBC is not responsible for the content of external sites.