British boy 'stateless' in Belgium after passport rejected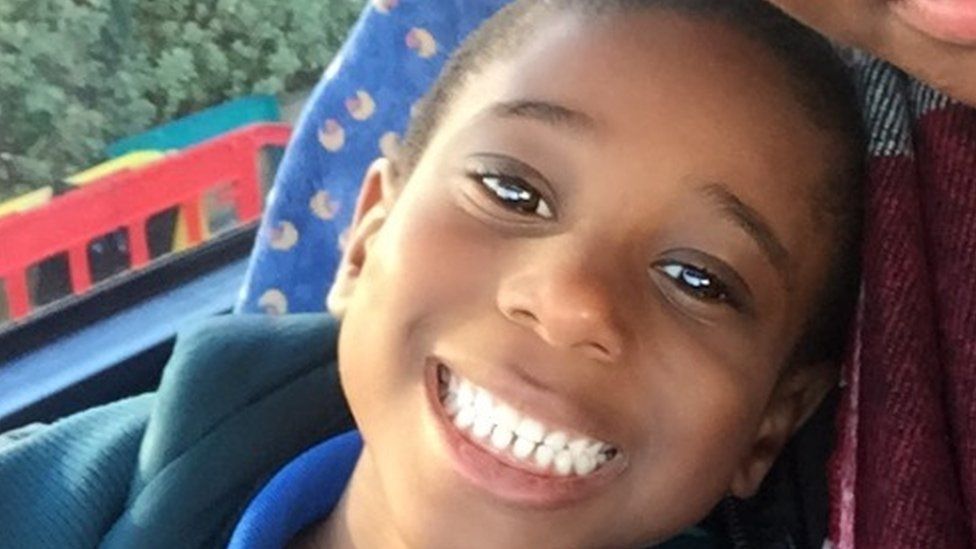 A six-year-old boy has been left stranded and "stateless" in Belgium after he was denied permission to board a flight home, politicians have said.
Mohamed Bangoura, who was born in Leeds, was travelling back to the UK with a family friend when his passport was rejected by Belgian authorities.
An MEP and MP have written a joint letter to Home Secretary Sajid Javid, calling the boy's return "imperative".
The Home Office said Mohamed's passport had been revoked as it was not valid.
"We will be in contact with the family in the next 24 hours to make arrangements for reuniting mother and son," a spokeswoman said.
His mother Hawa Keita said: "I am completely down, I can't see my son because he is stuck in another country.
"It's the most horrible thing that a mother can endure."
Mohamed told the BBC he wanted to "go back to Sheffield - I miss my mum".
Abdoul Diallo, a family friend, said Mohamed was depressed and did not want to eat.
MEP Catherine Bearder and MP Sir Ed Davey said Mohamed, who is due to start school in Sheffield on Monday, was returning from a summer holiday visiting family friends in Brussels.
The politicians said: "All that matters is that we get a frightened six-year-old back to his mother."
The Home Office said Mohamed's mother, who is originally from Guinea but now lives in Sheffield, was told by the Passport Office in March her son's passport "was no longer valid".
But Ms Keita "insists she never received a registered letter by courier or by email", the politicians said.
Urging Mr Javid's "personal intervention", they said: "We feel it is imperative to get this child on a flight to Manchester right away.
"Whatever error has been made on whoever's side, we must bring this child home now and reunite him with his worried mother," the MP and MEP added.
The Home Office spokeswoman said Mohamed was only entitled to British citizenship through his mother or her husband, but neither was settled in the UK when he was born.
"We understand that despite this Mohamed was taken out of the UK in July and last Sunday was unable to re-enter as he did not hold a valid passport," she added.
Immigration lawyer Julian Bild said it "seems extremely harsh to take away the passport the child is ultimately entitled to".
"It's just incredible," he said. "Why on earth didn't the Home Office let the child back on his passport and sort it out back here?
"It's inconceivable the child was given no route to come back to the UK. The law says the Home Office must act in the best interest of the child."
Related Internet Links
The BBC is not responsible for the content of external sites.