'First football rules' on show for first time with FA Cup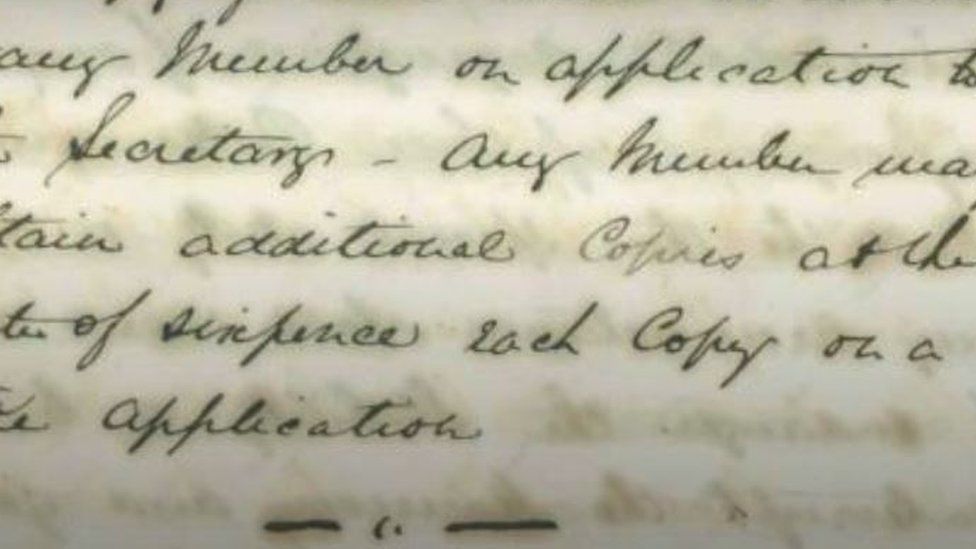 The world's "first football rules", written in Sheffield, have been displayed in public for the first time in their 160 years.
It is part of the city's bid to be recognised as the "true home of football".
The Sheffield Rules, on which the modern game is largely based, were first drafted in the city's Adelphi Hotel on 27 October 1858.
Players could catch the ball and push other players.
They also had to each own a red and blue flannel cap, one for each side, which was adapted and used by the Football Association ever since.
Rules also included innovations like the corner kick, a crossbar (made of tape) and the half-way line kick-off.
Sheffield City Council, which organised the Sheffield's Football Treasures event said it "added weight to the growing Sheffield Home of Football movement".
It launched at the Central Library on Thursday, with the FA Cup and memorabilia from all four Sheffield clubs and Sheffield and Hallamshire County Football Association.
Dan Walker from BBC Football Focus said Sheffield had a "really legitimate" claim to be the first place the rules were written.
"There's many clubs all over the world with significant claims to chunks of footballing memorabilia and football history," he said.
"But I think Sheffield is a really legitimate one, with the history of Hallam, Sheffield FC, Sheffield Wednesday and Sheffield United.
"All those teams, both the historical ones who are still around and the current ones trying to get into the Premier League, have all come together to support 160 years of football history in Sheffield."
Tony Currie, who scored 66 goals for Sheffield United, said: "I've been here for 40 years and I feel that a big part of my life has been in Sheffield."
"Sheffield and Sheffield United especially were instrumental in making the game of football possible."
Related Internet Links
The BBC is not responsible for the content of external sites.