Orgreave campaigners urge Home Office for inquiry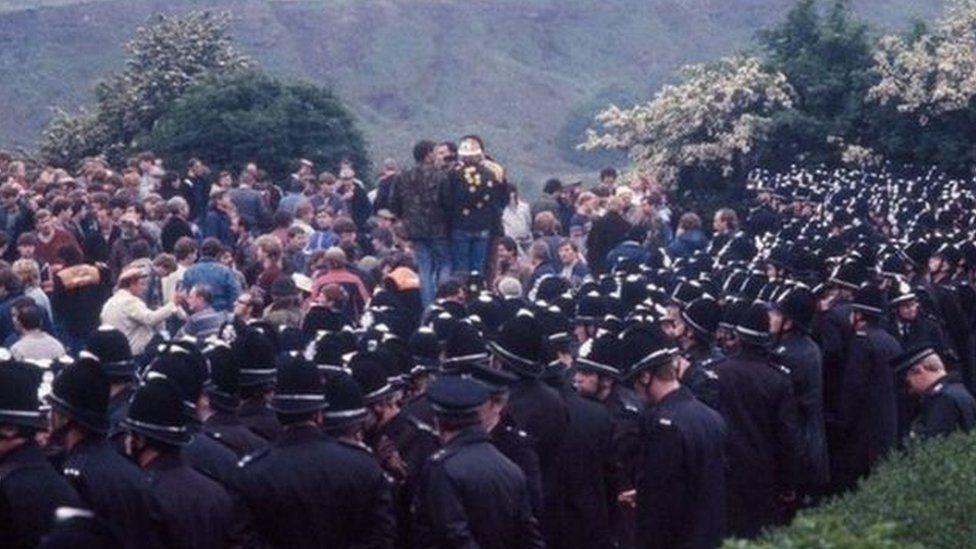 Campaigners are stepping up calls for a public inquiry into the so-called Battle of Orgreave.
The Orgreave Trust and Justice Campaign (OTJC) will hand in a letter to the Home Office later pressing for action.
Kate Flannery, OTJC secretary, said some documents that had been released highlighted "active government involvement" in the miners' strike.
"That's why it's vital that we have an inquiry to ensure we have a thorough and authoritative review, and to be able to access everything relevant," she said.
Thousands of pickets and police officers clashed at Orgreave during the year-long miners' strike.
Huge lines of police clashed with striking miners as they tried to stop lorries carrying coke to fuel the Scunthorpe steel furnaces.
Violence erupted and at one stage police horses were sent to charge the crowd up the field as officers followed to make arrests.
A total of 95 mineworkers were arrested, although all charges were dropped, and a number were injured.
In a statement to the House of Commons in October 2016, Mrs Rudd said: "Despite the forceful accounts and arguments provided by the campaigners and former miners who were present that day about the effect that these events have had on them, ultimately there were no deaths or wrongful convictions."
Related Internet Links
The BBC is not responsible for the content of external sites.