Doncaster bus lane fines after motorists ignore rules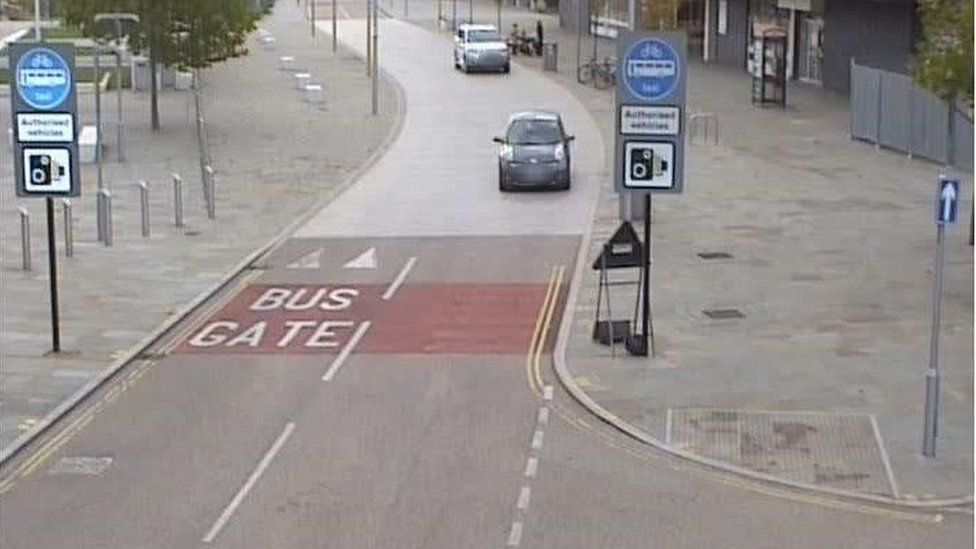 Motorists are to start facing fines in a town where one driver was caught using bus lanes 29 times in four weeks.
Doncaster Council issued 8,000 warning letters in a month to drivers caught in the town centre lanes.
It has now said it will be sending out £60 fines rather than letters to those who breach the rules.
A senior councillor said they were left with "no option" after drivers failed to get the message.
The lanes on Cleveland Street, North Bridge Road and Waterdale are aimed at speeding up travel for buses and improving safety for pedestrians.
Councillor Chris McGuinness, cabinet member for communities, voluntary sector and environment, said the council was simply appealing to drivers to do the right thing.
He added: "Amazingly, one motorist has been caught 29 times and another on 18 occasions.
"We have been issuing warning letters but some people are simply not getting the message. One motorist has even said he would continue to use the bus gates until he was fined.
"With that in mind we are left with no option but to start issuing fines from early November."
A report presented to the council in August also suggested that extra locations would be added to the existing list for bus lane enforcement.
Mr McGuinness said: "Please follow the rules of the road. We don't want to fine anyone. Please don't drive down the bus lanes."
Related Internet Links
The BBC is not responsible for the content of external sites.