Rotherham councillor rapped for gay fostering remark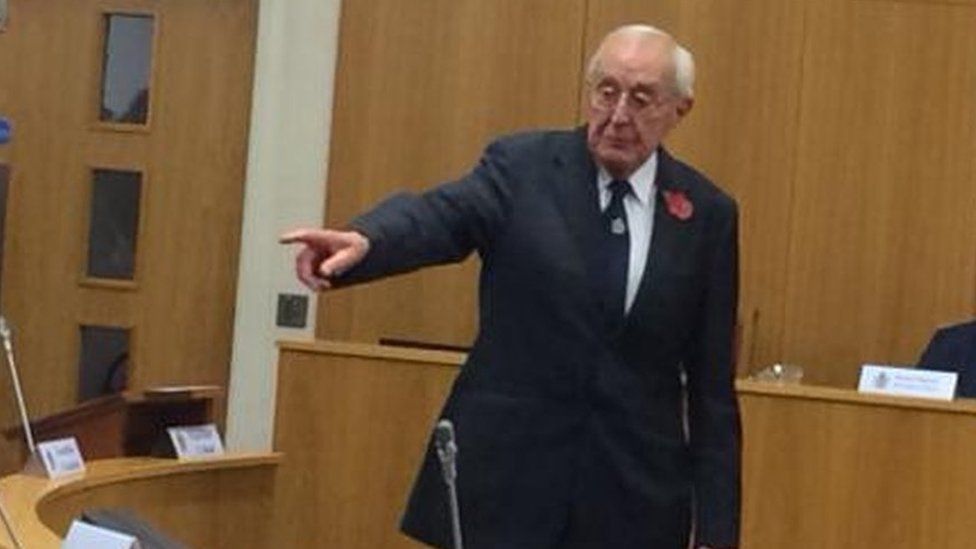 A UKIP councillor who questioned whether homosexuals should be allowed to foster children has been removed from his post on a policing panel.
Rotherham councillor Brian Cutts was ordered to step down from the South Yorkshire Police and Crime panel in light of his comments.
He made the remarks at a Rotherham Council committee meeting in March.
A panel ruled his comments were homophobic and had brought the authority into disrepute.
According to council papers Mr Cutts made several remarks during a pre-meeting of the Improving Lives Select Commission.
He was recorded as asking "Why are we allowing lesbians and gay men to foster children?" before going on to say he "knew right from wrong" and "knew which side of the road to drive on and which way to go - straight".
His comments were referred to the council's Standards and Ethics Sub-Committee by an unnamed council officer and Councillor Maggi Clark, who described his remarks as "unpalatable and unacceptable".
Mr Cutts told a panel examining the complaint he accepted making the comments.
He apologised for any offence but said he believed "the care of children is best when they are looked after by a man and a woman".
The sub-committee, however, ruled his comments were "homophobic" and had breached the Council's Code of Conduct.
Rotherham Council on Wednesday agreed the recommendation that Mr Cutts be removed from his role on the panel.
Allen Cowles, leader of the UKIP group on Rotherham Council, said he had supported Mr Cutts' removal from the panel but did not back calls for him to be removed from any council committee.
He said: "The police have to police all our communities and therefore now this has happened I think it is appropriate that he is removed."
He said Mr Cutts had attended diversity training in wake of the sub-committee's findings.
Related Internet Links
The BBC is not responsible for the content of external sites.