No evidence of perjury by ex-South Yorkshire PCC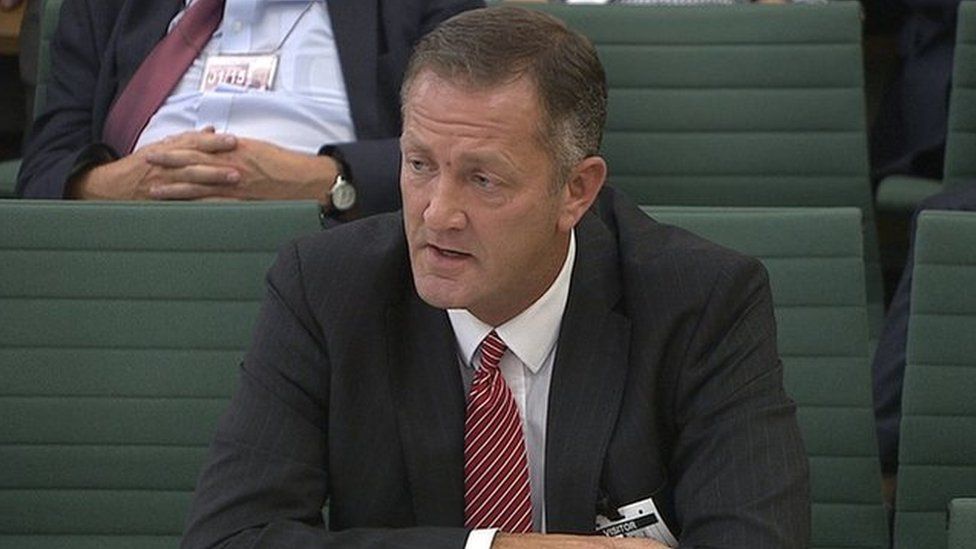 The police watchdog says it has found no evidence South Yorkshire's former Police and Crime Commissioner lied to MPs when giving evidence about the Rotherham child abuse scandal.
Shaun Wright was investigated over claims he committed perjury at a select committee hearing in 2014.
It was alleged he wrongly denied having knowledge of the scale of abuse.
The Independent Office for Police Conduct said it found no indication a criminal offence had been committed.
Mr Wright, who was the head of children's services in Rotherham between 2005 and 2010, gave evidence to the Home Affairs Select Committee (HASC) in September 2014.
He appeared after a report found more than 1,400 girls were abused in the town between 1997 and 2013.
He told MPs he had received a report in 2007 outlining some cases but that he "did not recall it indicating the scale of child sexual exploitation at that time".
In 2016 the Home Affairs Select Committee said it had received two complaints that Mr Wright deliberately misled the committee.
However, following an investigation, which began in May 2017, the Independent Office for Police Conduct (IOPC) said it would not make a referral to the Director of Public Prosecutions.
IOPC regional director Sarah Green said: "We have now concluded our detailed investigation into the very serious allegation that Shaun Wright committed perjury when he gave evidence to HASC in 2014.
"I have given this matter very careful consideration and, on the basis of the evidence we have gathered, I have determined that the report does not indicate that a criminal offence may have been committed.
"Therefore, we will not refer the matter to the Director of Public Prosecutions to consider whether any criminal charges should be brought."
Mr Wright was the Police and Crime Commissioner for South Yorkshire from 2012 until his resignation in 2014.
Related Internet Links
The BBC is not responsible for the content of external sites.