Child abductor 'behaved entirely properly', judge says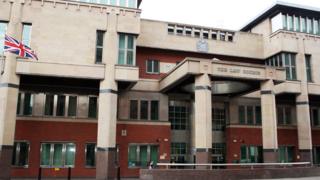 A 25-year-old who abducted a teenage girl to take her on a week-long trip "behaved entirely properly", a judge has said.
Thomas Fallon took the 15-year-old on the "excursion", sparking a nationwide search for the pair before they were found in Edinburgh.
At Sheffield Crown Court, judge Jeremy Richardson QC said Fallon had been "very foolish" but there was "no sexual impropriety".
He handed down a three-month jail term.
Neil Coxon, prosecuting, described how the girl met Fallon and they started what she told police was "a sort of relationship" which involved some kissing and cuddling but no sexual activity.
The girl, from South Yorkshire, said she was having some issues in the area where she lived, which the judge summarised as being "fed up with her situation".
'Unhappy situation'
Mr Coxon said she left home on September 22 and travelled to Harrogate, where she met Fallon.
The pair then went to Edinburgh, where they stayed until a cafe owner called the police on September 30.
Sentencing, Fallon, who admitted child abduction, Judge Richardson said the girl "went entirely voluntarily".
"According to her, he behaved entirely properly towards her in a way that's, perhaps, unusual in this day and age," he said.
"It's most unfortunate that it's actually a crime but it's an unhappy situation, for everybody concerned."
He said there was evidence Fallon had encouraged the girl to return home during the trip but she did not want to go back.
He said: "You have committed a crime but it's important, however, that I look at this case realistically."
Fallon, of Mayfield Grove, Harrogate, has previous convictions for theft and drugs offences, the court heard.
After sentencing, he was released immediately due to the amount of time he had spent on remand.