Cirque de Soleil performer died in Swiss paraglider crash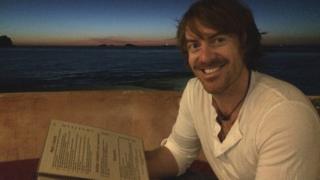 An experienced paraglider was on an acrobatic flight in Switzerland when he died in a crash, it has emerged.
Adam Macpherson, 36, was a qualified tandem pilot but was on a solo flight when the crash happened.
He had set off from the village of Mürren, near Interlaken, but crashed on Thursday afternoon in Stechelberg.
Mr Macpherson, originally from Kiveton Park, South Yorkshire, had worked on the first Lord of The Rings movie and performed with Cirque de Soleil.
More news from around Yorkshire
On Monday, the Foreign Office said it was aware of the death of a British National in a paragliding accident.
Mr Macpherson's sister Sian Thomas, who lives in London, said he crashed on a road and died at the scene at about 14:30 GMT.
"Adam had such a zest for life, I don't know anyone who packed so much into his life," she said.
"He did base jumping but gave it up as he thought it was too risky.
"He was an experienced skydiver and glacier climber, and was one of the most popular pilots at Swiss Paragliding and Adventure, where he worked."
She said her brother had studied an outdoor sports management course at Lincoln University, where he started to do a lot of climbing and began visiting the Alps.
His parents Dee and James Macpherson, who live in the Loire Valley, France, drove through the night to Switzerland when they heard the news.
Ms Thomas said they are with family and friends and a celebration of her brother's life will take place on Thursday.
The event will see paragliders scatter some of his ashes in the sky, and an ice sculpture containing notes from absent friends will be set on one of the lakes around Interlaken.