Coronavirus: Sheffield care home staff leave after month of lockdown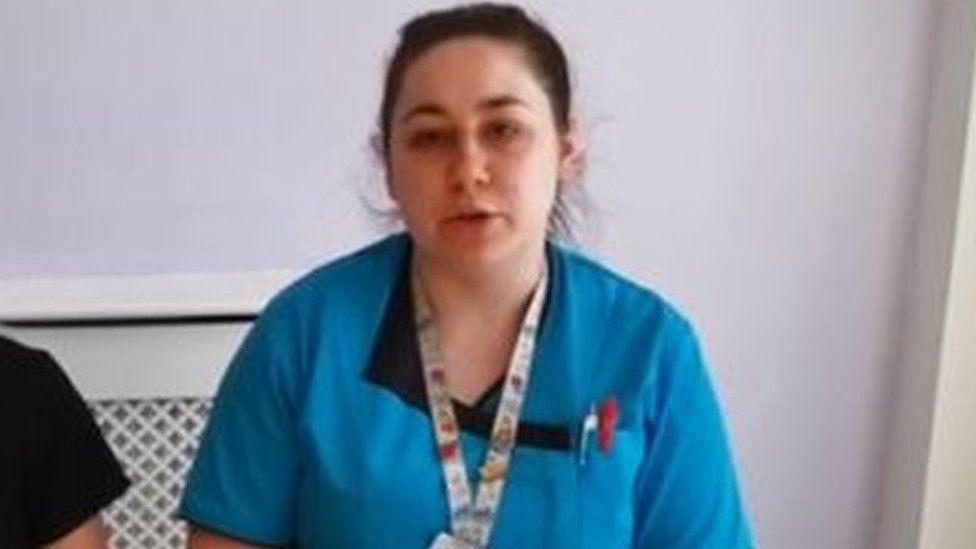 Staff at a care home have finally returned to their families after spending a month in lockdown to look after the residents.
Carers at Bridgedale House in Sheffield decided to isolate with the residents during the coronavirus crisis to reduce the risk of them getting ill.
Care worker Sarah-Jane Clark said she has had a "brilliant" time in the home.
"It's been amazing, we've managed to stay Covid-free which was the main aim," she said.
"It's been a really nice experience and we're all really proud to have been able to do it."
Nine staff members decided they did not want to risk residents' lives from people going to and from the Fulwood residential home, so on 23 March care home managers implemented a plan for staff to live at work with the 23 residents for four weeks.
The team, which includes a chef, worked 12-hour shifts, seven days a week.
Now five of them have swapped with four others who have been in self-isolation for two weeks, so the first team can go home to their families and their own beds.
Ms Clark said the toughest thing for staff was not being able to have time away.
But she said messages of support had "kept us smiling" and got staff through.
"The hard bit [for residents] too is they've not been able to have visitors and family coming in," she said.
"It's all been over the phone. But video-calling has been amazing, it's so nice to see them smile with their family."
Ms Clark said staff did "lovely" activities including bingo, sing-alongs, church services, arts and crafts, classic films, armchair aerobics on the patio in the sun. Flowers were also donated for flower-arranging.
Staff tried to avoid putting on the news so residents were shielded from the outside world.
Ms Clark said the residents' families were "so grateful and supportive" of the staff for doing lockdown with their loved ones.
Related Internet Links
The BBC is not responsible for the content of external sites.