Delivery driver with car full of parcels 'unable to see road'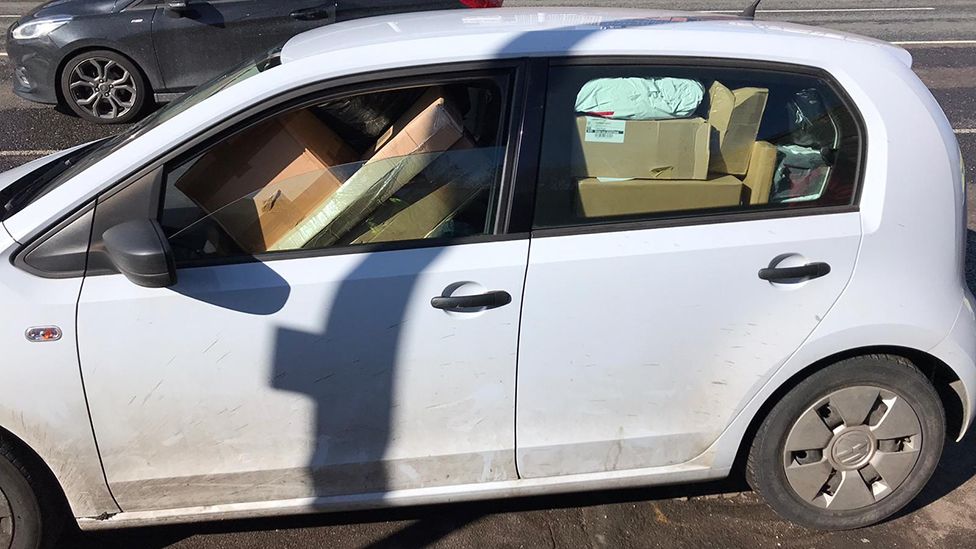 A delivery driver whose car was so full of parcels he could not see out of the passenger window "almost caused a collision", police have said.
In the Facebook post, South Yorkshire Police said: "We fully appreciate people working and don't want to hinder your working day, however we see examples of this far too often."
The driver has been reported for traffic offences, officers added.
The South Yorkshire force advised: "Do not overload your vehicle beyond its capacity and ensure your vehicle is safe to drive, which includes being able to see through the front windows/wing mirrors."
Related Internet Links
The BBC is not responsible for the content of external sites.