Covid: MP's Maltby test site police protection call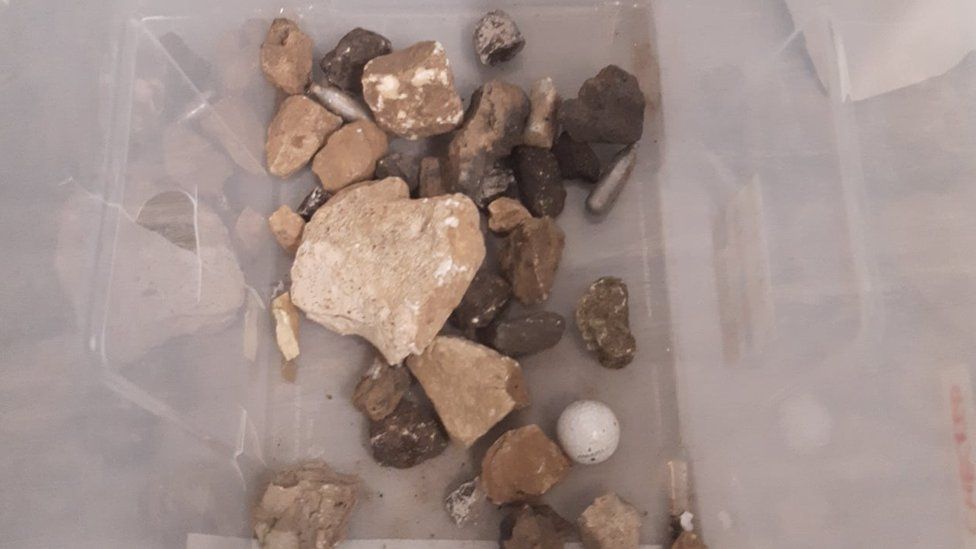 Staff at a coronavirus testing centre should get police protection after they were attacked by young people throwing rocks, an MP has said.
Local MP Alexander Stafford described the attack as "an absolute disgrace".
South Yorkshire Police said several youths had been identified and spoken to about recent attacks at the site.
The area around the testing centre at Maltby Leisure Centre had been the subject of two separate dispersal orders to stop young people from gathering and causing anti-social behaviour there, police added.
Mr Stafford, Conservative MP for Rother Valley, said he was "gravely concerned" the walk-in site had been attacked, calling on the police to establish a base at the centre to deter criminals.
"The only way to defeat coronavirus is by testing and vaccinating. Each time the Maltby testing centre is forced to shut early due to anti-social behaviour, lives have been put at risk as people are unable to get tested locally," he said.
Temporary Insp Rachel Berry, from South Yorkshire Police, said staff and members of the public had been attacked by young people throwing rocks and golf balls.
Insp Berry said: "It is a scary situation. We've taken preventative action around the site. We're taking the matters very seriously."
Parents of young people thought to have been involved had been spoken to and officers were working with schools to identify other offenders, Insp Berry added.
The Department of Health and Social Care, which runs the site, said the attacks were "abhorrent".
Related Internet Links
The BBC is not responsible for the content of external sites.