Doncaster prison suicide prevention 'inadequate' over inmate's death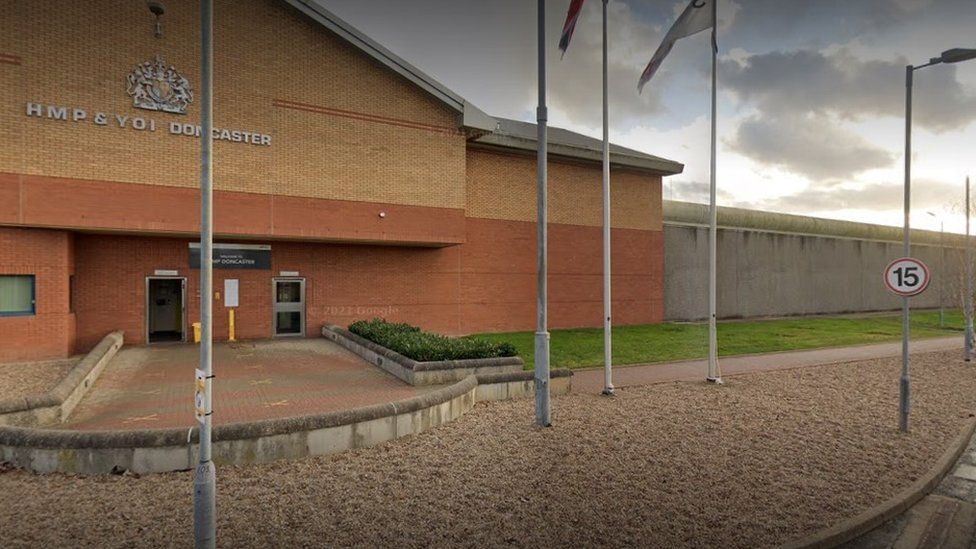 A prison's suicide prevention measures have been described as "wholly inadequate" after the deaths of seven inmates in the past four years.
He was assessed by a prison manager as a low suicide risk despite saying he "wanted to die", the report found.
Serco, who runs the prison, said they had worked to improve case reviews.
Ombudsman Sue McAllister said Doncaster prison had been warned in 2019 about failings in suicide prevention.
She said: "I have previously expressed similar concerns with Doncaster and it is disappointing to be repeating them here."
She identified "numerous failings" in the prison's adherence to suicide and self-harm procedures, known as Assessment, Care in Custody and Teamwork (ACCT).
"Doncaster's implementation of these procedures, designed to protect and support Mr Pickering, was wholly inadequate," she added.
Simon Pickering died in his cell at Doncaster Prison on 9 June, 2019.
When he was remanded into prison the day before, he arrived with a suicide and self-harm warning notification having tied ligatures around his neck while in custody.
The report noted he had a history of drug use and mental health problems and on his arrival staff implemented suicide and self-harm procedures.
Ms McAllister said in her report that Mr Pickering was tearful and distressed at times and had "told staff that he was hearing voices and wanted to die".
Despite this, the day after he arrived at prison a manager assessed him as a low risk to himself and reduced his observations to once per hour. Later that day he was found dead in his cell.
Her investigation found Mr Pickering was the third prisoner at Doncaster to take his own life since 2017.
The report noted that a further four prisoners have apparently taken their own lives in the jail.
John Hewitson, Serco prison director at HMP Doncaster, said a number of improvements had been made to procedures "in particular ensuring greater consistency in our Assessment, Care in Custody and Teamwork case reviews".
He said the changes would mean "highly trained case workers... will get to know the vulnerable prisoners better" and they were looking to see what other lessons could be learnt.
Related Internet Links
The BBC is not responsible for the content of external sites.