Barnsley man with 'golf ball'-sized lump refused NHS surgery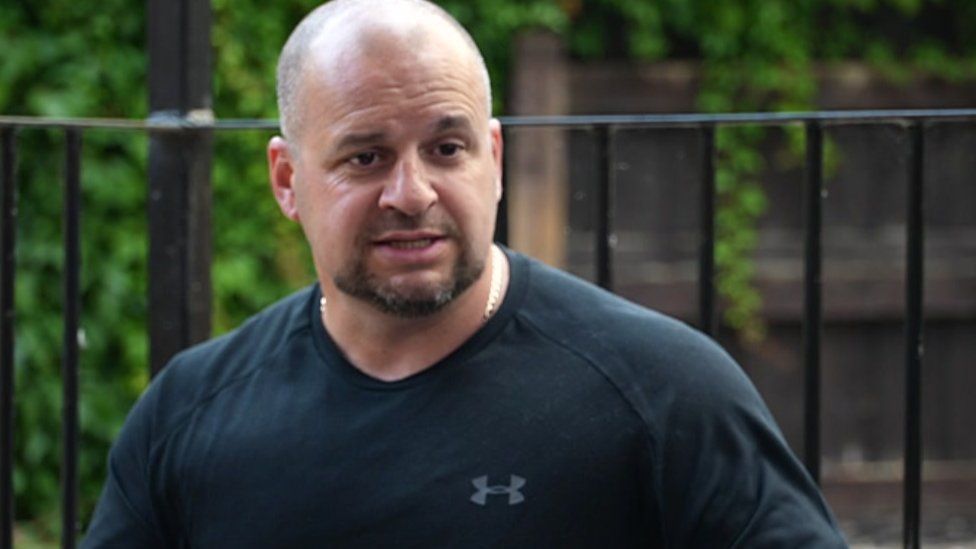 A man with a lump the size of a golf ball in his chest has been denied NHS treatment despite the impact on his mental health, he says.
Bryn Hopkins, 46, from Barnsley has been living with the painful but non-cancerous lump for five years.
The body builder said he started taking anti-depressants because of the toll on his mental health.
Barnsley Clinical Commissioning Group said they could not comment on individual patients.
Doctors told him his body mass index (BMI) and the fact the procedure would be classed as cosmetic meant he was not eligible for surgery on the NHS.
Mr Hopkins said: "The lump now in my chest is the size of a golf ball and it is extremely painful.
"To be told there's nothing you can do and you've to live with the pain is something that no person should hear. To be denied what I class as basic surgery to remove a lump is a big blow to me.
"I never thought mental health was a big issue until I've actually started going through it myself."
The lump, known as gynaecomastia, is caused by a swelling or growth of extra tissue around a man's breast in one or both sides.
According to the NHS website causes include hormone imbalances and obesity and it is more common in older men as testosterone levels decrease.
Mr Hopkins has been told it could cost £6,500 to have the growth removed privately.
Martine Tune, Deputy Chief Nurse at NHS Barnsley CCG, said: "We are unable to comment on decisions about individual patients.
"However, we do not routinely commission breast reduction for gynaecomastia for either women or men. Decisions are made on a clinical basis and patients must meet certain criteria, including BMI."
Related Internet Links
The BBC is not responsible for the content of external sites.