Hoax 999 calls: Yorkshire Ambulance Service gets 5,000 in three years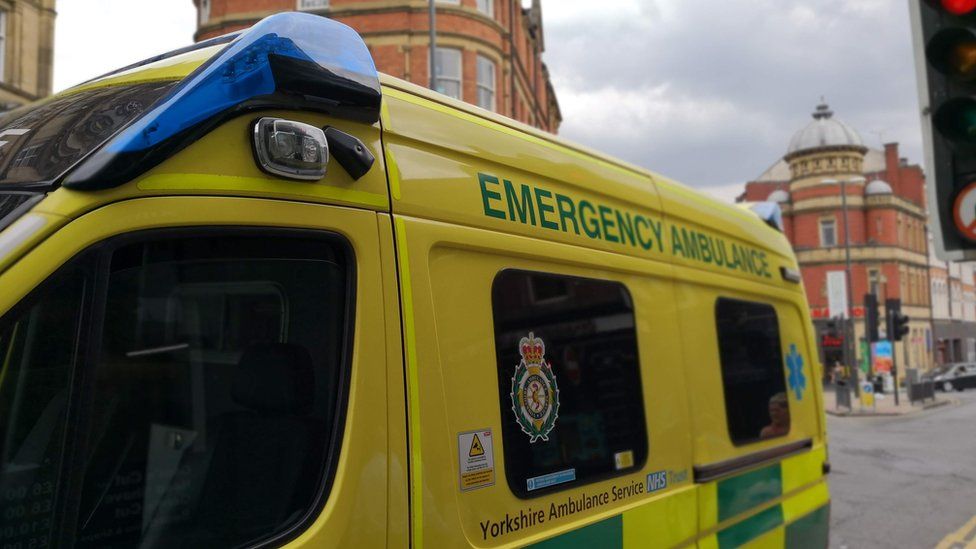 An ambulance service had to deal with almost 5,000 hoax 999 calls over the last three years, new figures show.
Yorkshire Ambulance Service (YAS) said the time wasted dealing with such calls could mean an agonising wait for other genuine patients.
Andy Pippin, of YAS said: "Hoax calls can put lives in danger."
A Freedom of Information request found 1,323 hoax calls were made in 2020, 1,676 in 2019 and 1,988 in 2018.
Mr Pippin, Head of A&E Operations in South Yorkshire, added: "Misuse of the 999 system is extremely irresponsible. Hoax calls can put lives in danger as they divert our ambulances away from those who are in genuine need of time-critical medical help."
The national average cost of responding to a 999 call is £69, meaning pranksters wasted almost £90,000 of the ambulance service's money in 2020.
The service has more than 3,250 paramedics and other specialists working on the front line.
In July, YAS declared a major incident, urging residents to only call in "a serious or life-threatening emergency"
Related Internet Links
The BBC is not responsible for the content of external sites.