Covid: Nightclubs 'thrown under the bus' by new rules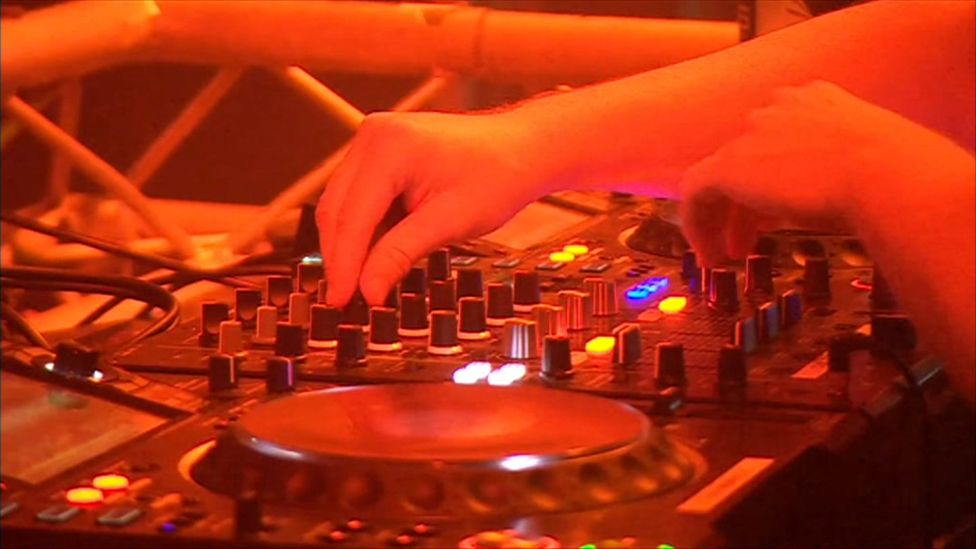 Nightclubs have been "thrown under the proverbial bus" by the prime minister's announcement of new Covid restrictions, according to a trade association.
Boris Johnson said on Wednesday that the NHS Covid Pass would be required to gain entry to clubs and larger venues.
But Nick Simmonite, from night time community group Unight Sheffield, said it came just as clubs were gearing up for the vital Christmas period.
Venues had already "invested heavily" in Covid measures, Mr Simmonite said.
Under the new rules, from Wednesday anyone visiting nightclubs, indoor unseated venues with more than 500 people, unseated outdoor venues with more than 4,000 people and any event with over 10,000 people will have to show they are vaccinated or provide a negative lateral flow test.
Mr Simmonite, the chairman of Unight Sheffield, said: "A significant number of clubs, bars and pubs have invested heavily in terms of staffing and cleanliness, air-scrubbing units.
"You name it, we've done it, and Boris throws us under the proverbial bus as a distraction technique. That's how I feel."
Meanwhile, Matt Clark, who runs nightclubs and bars in Lincolnshire, conceded the new regulations "could have been worse", but said he was still shocked at the announcement.
"We were still up at five o'clock in the morning looking for the guidance on this, which has now been released, thankfully," he said.
"It's really poor towards nightclubs and indeed late-night bars.
"We've had some large parties cancelled because they're uncertain about what it means. This adds another pressure to us and really another expense to us."
Covid passes, which are already in force for clubs and bars elsewhere in the UK, had caused a 30% drop in business in Scotland and a 26% drop in Wales, according to the Night Time Industries Association.
Related Internet Links
The BBC is not responsible for the content of external sites.