Sheffield man beat neighbour to death with bag of Pokemon cards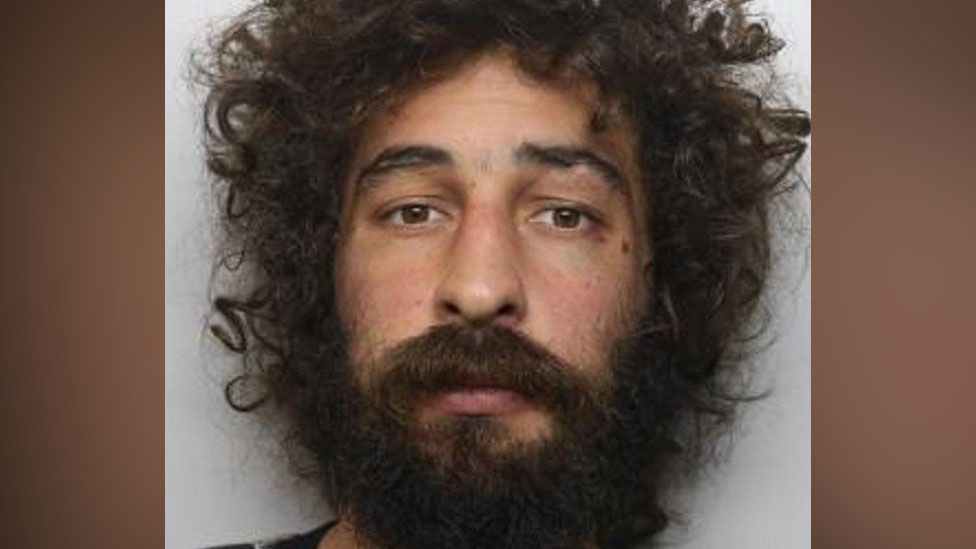 A man who bludgeoned his neighbour to death with a bag full of Pokemon cards because he was angry about being insulted has been jailed for life.
Andrew Hague, 31, murdered Simon Wilkinson, 50, in an "ferocious and brutal" attack outside his flat on Fox Hill Road, Sheffield, on 2 August.
Hague also punched and stamped on the father-of-one in a sustained assault witnessed by horrified neighbours, Sheffield Crown Court heard on Tuesday.
He was jailed for at least 17 years.
Hague suffered from a psychotic disorder, most likely schizophrenia, which was exacerbated by cannabis use, and had stopped taking his medication before the killing, the court heard.
Prosecutor Laura Marshall said he had been involved in a number of arguments with neighbours before he confronted Mr Wilkinson.
After telling Mr Wilkinson to "come out here and fight like a man," he attacked him with a bag containing four or five tins of Pokemon cards, she said.
Witnesses described seeing Hague repeatedly swinging the bag "like a cricketer," leaving Mr Wilkinson bloodied and lifeless on the ground, Ms Marshall said.
Hague then repeatedly punched and stamped on the victim before retrieving a bat or a plank of wood and hitting him "numerous times," the prosecutor added.
Hague later told officers he "got carried away" while confronting his neighbour and had "murdered him in cold blood". He said he had "felt bad" for the seriously injured Mr Wilkinson following his initial attack and so "tried to end his life".
Hague's barrister, Andrew Vaut KC, said while Hague's illness fell short of offering him a defence of diminished responsibility or insanity, it was a "significant factor" in the "appalling tragedy" of Mr Wilkinson's death, the lawyer told the court.
Mr Wilkinson's mother Eileen told the court: "Simon has been taken from us by what I would describe as pure evil."
She said her son was "loving, friendly and funny," adding his "barbaric and brutal" death had "left a hole in our hearts which will never heal" and deprived his 18-year-old daughter of a father.
Judge Sarah Wright said Mr Wilkinson's death had caused "immense pain and unimaginable and irreplaceable loss" for his family and friends.
Neighbours had also suffered "extreme trauma" from witnessing the "horrific attack," she added.
The judge said Hague had not set out to kill Mr Wilkinson but had decided, in his "deluded state," that murder was "an act of mercy".
The judge noted a psychiatric report had concluded Hague's mental illness probably did not affect his ability to understand his behaviour or exercise self-control and it was most likely cannabis use had influenced his judgement at the time of the killing.
"This case is a stark reminder of the dangers of cannabis use particularly with someone with such a complex mental health history as yours," she added.
Ms Wright recommended that Hague be re-admitted to Rampton high-security psychiatric hospital, where the court heard he had been responding well to treatment.
Related Internet Links
The BBC is not responsible for the content of external sites.