Leek murder accused found with throat cut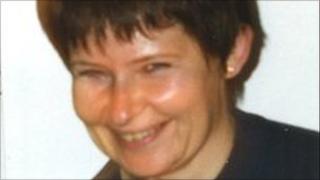 A man accused of strangling a woman to death has been found in his cell with his throat cut.
Leslie Stubbs, 52, of Leek, Staffordshire, was charged with murdering Deborah Wilkes, 49, at her home in August last year.
Mr Stubbs was found in his cell at HMP Birmingham on Sunday morning and taken to hospital where he was pronounced dead on Monday afternoon.
The Prisons and Probation Ombudsman is investigating.
In a statement the prison service said: "HMP Birmingham prisoner Leslie Stubbs was found in his cell with his throat cut at 7.37am on Sunday, August 29.
Suicide prevention
"Staff attempted to stabilise him and an ambulance took him to hospital but he was pronounced dead at 12.49pm on Monday, August 30.
"As with all deaths in custody, the Prisons and Probation Ombudsman will conduct an investigation and we will look to see if lessons can be learned once the investigation is completed."
The statement also said there had been significant developments in prisoner suicide prevention policies and practices.
The body of Deborah Wilkes, 49, was found at an address in Shirley Street, Leek.
A Staffordshire Police spokesman said a post-mortem examination showed she had been strangled.