Staffordshire Moorlands Council gets drink crime powers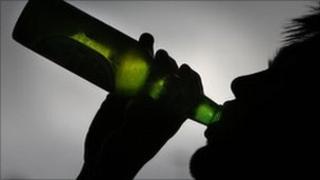 Drinkers who commit crime or cause trouble in the Staffordshire Moorlands could be banned from pubs and clubs.
The district council can now sanction applications to the magistrates' courts for drinking banning orders (DBOs).
Introduced in 2006, DBOs can be imposed by local authorities and the police in England and Wales on anyone aged 16 or over in certain circumstances.
A civil order similar to an antisocial behaviour order, a DBO can run for between two months and two years.
A DBO can be applied if the person concerned has engaged in crime or disorderly conduct under the influence of alcohol or the court believes that it will protect people and property from the behaviour of the proposed subject of the order.
Breaching a DBO is a criminal offence punishable by a fine.
'Bad behaviour'
Councillor Gill Burton, portfolio holder for communities, said: "Binge drinking and alcohol misuse causes crime and disorderly behaviour.
"That's why the Home Office has recommended DBOs as an appropriate way of tackling public order offences, criminal damage, assault, violence and traffic offences.
"I'm convinced that the power to introduce DBOs would help us put a stop to the bad behaviour that sometimes affects our town centres at night and makes some people feel concerned for their safety."
A DBO must name specific premises, streets and/or geographical areas and the times during which it is effective.