Raped Staffordshire mother's baby was stillborn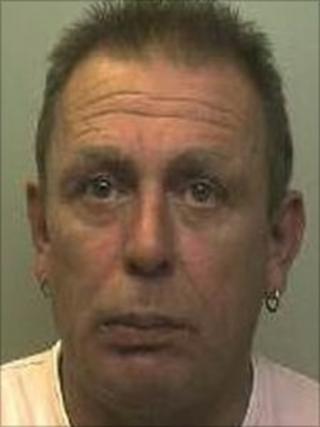 A baby boy found buried in a former metal scrap yard in Stoke-on-Trent, was stillborn, an inquest has heard.
His mother had been raped and was unaware she was pregnant until the day she gave birth, the court was told.
The baby did not move or cry when he was born and the umbilical chord was not attached, the deputy coroner heard.
The father Mark Whitehurst hid the body for a month then buried it in the Railside Yard in Fenton, where it was found by police on 25 June 2010.
North Staffordshire's deputy coroner Margaret Jones recorded a narrative verdict on Friday, after hearing evidence from a pathologist and being read statements from an interview with the baby's mother.
The inquest heard that when the mother became an adult she told her family about the abuse and the birth, which sparked a police investigation.
Skeleton found
Officers searched the Railside Yard in Smithpool Road and found a baby's skeleton buried beneath an area of concrete.
Due to the extent of the decay, the pathologist said it was difficult to establish an accurate cause of death, but he could tell the baby had not been physically harmed.
The mother was repeatedly raped by Whitehurst between the ages of 12 to 16.
Whitehurst from Middleport, who was 47 at the time, admitted nine counts of sexual activity with a child, two rapes of a girl aged under 16 and one count of concealment of a baby's birth.
He was jailed for 13 years in 2010 and his name was entered on the sex offenders register for life.