Forces memorial arboretum plant royal wedding tree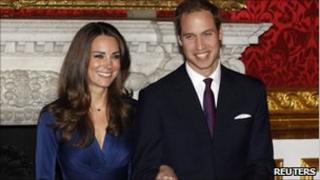 A wedding-cake-shaped tree has been planted at the National Memorial Arboretum in Staffordshire to celebrate the royal wedding.
Prince William marries his university sweetheart Kate Middleton on Friday.
Gulf War veteran Major General Patrick Cordingley planted a Cornus Controversa or Wedding Cake tree on Tuesday.
The Major General is leading an £8m fundraising appeal, of which Prince William is a patron, for a memorial hall at the Alrewas remembrance site.