Names added to National Memorial Arboretum near Alrewas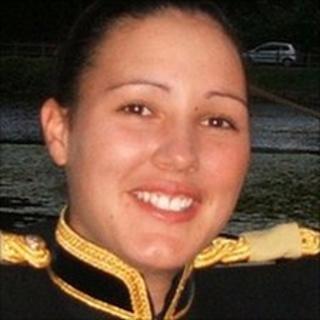 The names of 58 servicemen and one servicewoman who were killed on duty in 2011 are being added to a national memorial in Staffordshire.
The names of Capt Lisa Jade Head, of 11 Explosive Ordnance Disposal Regiment, Royal Logistic Corps, and 58 men will be added to the Armed Forces Memorial.
Engraver Nick Hindle will carry out the work at the National Memorial Arboretum which is set to take several weeks.
The names of those killed will be dedicated in a service later this year.
The 59 names will be read out at the special service for families which is expected to take place in September, a spokeswoman said.
Last April, the names of 112 servicemen and women were added to the national memorial, near Alrewas.
A spokesman for the memorial said the 112 deaths represented one of the largest tolls in the past 20 years.