Complaint upheld over 'suggestive' advert for Stoke nightclub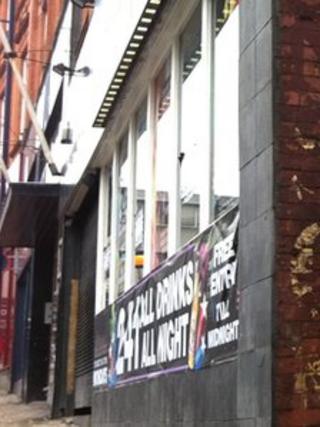 The Advertising Standards Authority has upheld a formal complaint about a "suggestive" ad campaign for a nightclub in Stoke-on-Trent.
The watchdog said the complainant had "objected that the ad, which includes an image of a woman whose facial expression is suggestive of sexual activity, is offensive".
The ASA agreed it was likely to cause serious or widespread offence.
Manhattan Bar has previously apologised for any offence caused.
The image was displayed outside the premises in February and in an advert on the bar's Facebook page.
The ASA said that it was only able to investigate promotional materials on the club's website and nothing displayed on companies' or organisations' own property.
Manhattan Bar has been told that the advert must not appear again in its current form and that any future advertising should not contain anything that is "likely to cause serious or widespread offence".
The club's owner, Andy Lieshman, previously said the advert "wasn't meant to offend anybody at all. It was just all in the aim of good fun".