Stoke-on-Trent motorists charged in car park payment mix-up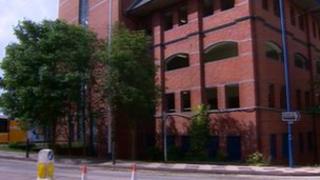 Motorists paying for car parking in Stoke-on-Trent have had the accounts of tourist attractions hundreds of miles away appear on their bills.
The mix-up affected people using a credit card to pay at the council-run John Street car park in Hanley.
Credit card statements have instead named the Yorkshire Sculpture Park in Wakefield and Bedgebury Forest in Kent.
Stoke-on-Trent City Council said, despite the confusion, it had received the payments.
It is unclear how many motorists have been affected, but Independent councillors in Stoke-on-Trent have called for a full investigation.
The local authority said the same car parking payment machines, installed in the last few weeks, had also been recently supplied to the Yorkshire Sculpture Park and Bedgebury Forest.
Both attractions said they had also received complaints about credit card statements and that they were investigating.
In a statement Hardial Bhogal, director of city renewal at the council, said: "The machine suppliers have apologised and confirmed some of the site descriptions had become muddled.
"The descriptions will be checked and if any are incorrect they will be remedied as a priority.
"There is no doubt that the card payments have been received into our city council account.
"This is the first time we have been made aware of this problem and the supplier is seeking to resolve the matter promptly."