Stoke-on-Trent Appetite Consortium gets £3m of funding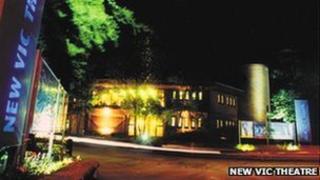 Jobs could be created in Staffordshire as part of a three-year arts programme which has secured £3m of funding.
The Stoke-on-Trent Appetite Consortium, which includes the New Vic Theatre and Staffordshire University, has won the money from the Arts Council.
Fiona Wallace from the Newcastle-under-Lyme theatre said the first year of the scheme will see several outdoor events taking place in the area.
She also said it is designed to get more people involved in the arts.
Ms Wallace said: "This money and the programme we have planned will lead to more jobs and more people working in the arts."
B Arts, Brighter Futures and Partners in Creative Learning are also part of the consortium.
Ros Robins, West Midlands director of Arts Council England, said: "Stoke-on-Trent is one of the areas where there is low level engagement in arts activity.
"Our aim is to talk to people and see what the concept of 'the arts' means to them."