More retained firefighters wanted in Staffordshire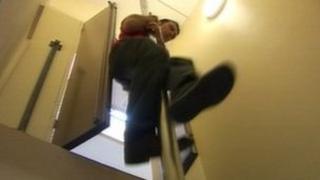 The number of retained firefighters in Staffordshire is too low despite the figure rising to over 500, the county's fire service has said.
There are 501 retained firefighters in the region, compared to 432 in July 2009, and they currently work alongside 374 full time colleagues.
Staffordshire Fire and Rescue Service said it was currently recruiting more.
A spokesman for the service said the retained figure was "13% below what we would ideally like it to be ".
The service has to make cuts of £4m by 2014.
Retained firefighter Jack Agu believes his peers are helping the budget.
He said: "A lot of stations are just retained so it saves the service money only calling those people when you need to."