Boost for Staffords name proposal from defence minister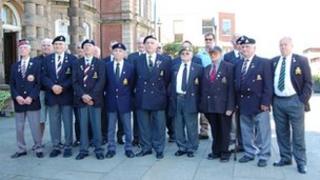 The campaign to save the name of a former Staffordshire regiment has been given a boost by the defence minister.
The 3rd Battalion The Mercian Regiment (Staffords) is to be scrapped under government plans to reorganise the British Army.
The Ministry of Defence is looking at proposals to endorse the keeping of the name of the Staffords.
MP Mark Francois said the government would be "happy" to back the proposals as long as they are "reasonable".
The defence minister, responding to a question raised in the House of Commons by fellow Conservative MP, and MP for Stafford, Jeremy Lefroy, said: "I understand the Mercian regimental council have come up with proposals which are going through an approvals process.
"Providing they're reasonable, which we think they are, we will be happy to endorse them."
Campaigners who wanted to save the name of the former Staffordshire regiment handed a petition to Downing Street last year.
The petition, signed by 17,000 people, was organised by a newspaper and the Regimental Association.