'No appetite' to redevelop Cannock Chase car park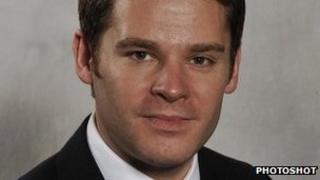 There is "no appetite" to turn a Cannock car park into shops, a Staffordshire MP has said.
Consultants are currently looking at whether Beecroft Road car park in the town centre has the potential for retail buildings.
The Conservative MP for the town, Aidan Burley, said there was no interest in any scheme which could see houses in nearby Allport Road knocked down.
The Labour-led Cannock Chase Council said nothing had been decided yet.
Diane Todd, the local authority's cabinet member for town centre regeneration, said: "The previous Conservative/Liberal Democrat coalition which used to run the council was also looking at the Beecroft Road car park site for redevelopment.
'Council tax increase'
"Nothing's been decided yet and the money that has been spent with consultants will tell Cannock Chase District Council whether developing the site for retail is worth it or not."
But Mr Burley believes enlisting the consultants is a waste of time and money.
He said: "We know that there are no developers who are interested in this scheme and we know that there are no commitments from any big name shops.
"Yet the council seems to think it's a good use of taxpayers' money to spend £5,400 on external consultants to tell them that there's no interest whilst at the same time planning a 2% year-on-year council tax increase.
"The council would be better focusing on the existing shops in the town centre which are struggling hugely and many of which are closing, rather than try and open up a giant new shopping centre for which there simply is no appetite for whatsoever."