Spode facade work uncovers more problems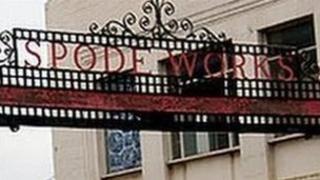 Work to remove part of Stoke-on-Trent's old Spode pottery works which was leaning "dangerously" has uncovered more serious problems in the building.
The city council, which has owned the site since July 2010, cordoned off the junction of Liverpool Road and Elenora Street earlier this month to remove part of the facade.
Officials said the work uncovered "some more concerning problems" on the building, further along Elenora Street.
Traffic is being diverted.