Deal or No Deal winner Caroline Banana admits benefit fraud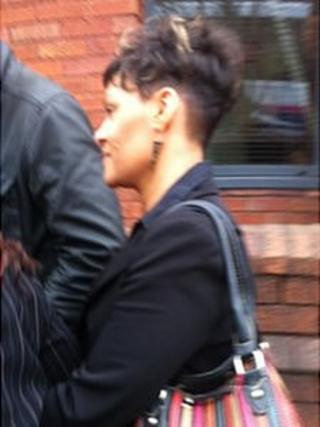 A woman who won £95,000 on the TV show Deal or No Deal has pleaded guilty to six counts of benefit fraud.
Caroline Banana, 40, from Bentilee, admitted wrongly receiving more than £6,100 in housing and council tax benefits and income support.
Banana failed to declare her winnings from the Channel 4 game show and that she had found work, North Staffordshire Justice Centre heard.
Four other charges were dropped. She will be sentenced on 29 April.
Banana, who had found work at a chemists, hospital and doctors' surgery, falsely claimed the benefits between 28 March, 2011, and 13 May, 2012.
She also admitting falsely claiming free school meal allowances.
Banana, of Whitridge Grove, failed to declare her windfall from November 2011 to Stoke City Council and the Department for Work and Pensions.