Havergal Primary School: Head and governors resign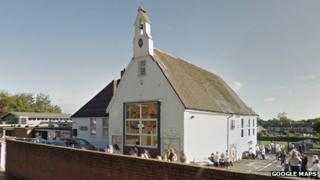 A head teacher and three governors have resigned at a Staffordshire school that was branded inadequate by inspectors.
Havergal Primary School, in Shareshill, was placed in special measures after a visit by Ofsted in November.
Head teacher Carol Watson, who will leave in the spring, said she made her decision prior to the inspection and for personal reasons.
Governors hope to appoint a temporary head teacher for the 2014 summer term, Ofsted said.
In addition to the three governors who have resigned, two others have been replaced because their tenures had expired.
Mrs Watson said the governors who had resigned "don't feel they can give the school the time it is going to need."