'Known sleepwalker' goes missing from home in Stretton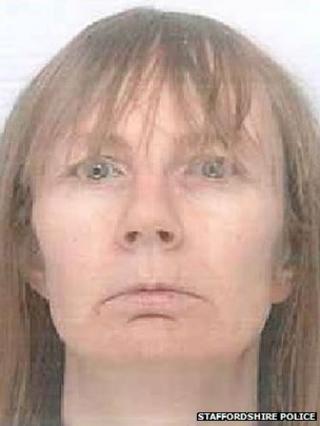 A woman with a history of sleepwalking has gone missing from her home in East Staffordshire overnight.
Wendy Richards, 43, was last seen in Horton Avenue, Stretton, at about 21:30 GMT on Saturday. She was reported missing at 11:00 GMT on Sunday.
Staffordshire Police believe Ms Richards, who is white and 5ft 5ins tall, could be wearing blue, flowery pyjamas and a brown dressing gown.
They said she is prone to incidents of sleepwalking.
On previous occasions she had been found some distance from home.