Suspended jail term for woman who named child in care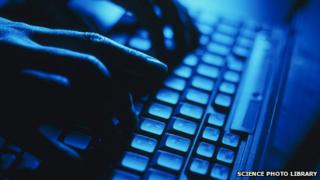 A woman who posted online the identity of a child taken into care has received a suspended jail term.
Amanda Beech breached a court order when she published the youngster's name and photograph online, a judge ruled.
In a written ruling following a Stoke-on-Trent family court hearing, judge Ross Duggan said the child had a right to an "undiminished family life."
He decided that she was in contempt of court and imposed a 56-day jail term, suspended for a year.
'Misguided'
Judge Duggan also ordered Mrs Beech, whose age and address were not revealed in the ruling, to refrain from breaching the order again.
He said Mrs Beech, who told the court she was "seeking justice" and aiming to tell the truth of the situation, was "misguided" in her approach.
Judge Duggan said the breaches of the order were "particularly flagrant" and it was behaviour he would not tolerate.
He added Staffordshire County Council was the local authority with responsibility for the child's welfare.