Burton-upon-Trent man jailed after admitting child sex crimes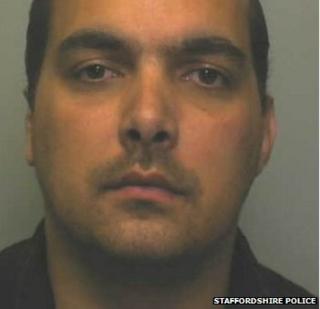 A man from Burton-upon-Trent has been jailed for four years and eight months after admitting a number of sex offences against four children.
Alex Drew pleaded guilty to 15 sexual offences, including some against a girl under 13 and another aged between 13 and 15, at Stafford Crown Court.
He was arrested after Staffordshire Police received a report of suspicious online behaviour, the force said.
Drew, 29, of Curzon Street, was also put on the sex offenders register.
He admitted three counts of admitting or causing a girl under 13 to engage in sexual activity, three counts of causing a girl aged 13 to 15 to engage in sexual activity and nine counts of making indecent images of children.
Det Insp Becky Cawkwell said: "Drew preyed on and exploited vulnerable young girls. They believed they were talking online to another girl when in fact they were talking to a man.
"His actions have had a significant impact on the lives of his four young victims and their bravery in speaking out is to be applauded."