Frozen engine 'caused Blithfield Reservoir plane crash'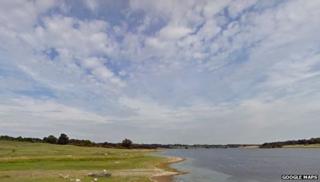 A plane crash in a Staffordshire field was caused by part of the engine freezing, a report has said.
The Cygnet plane came down near Blithfield Reservoir in Rugeley just after noon on 3 July, damaging the propeller and right wing.
The pilot, aged 60, and a passenger suffered cuts and bruises.
A report from the Air Accidents Investigation Branch (AAIB) said the most likely reason for the loss of power was "carburettor icing".