Cheshire soldier scoops £13.2m jackpot from 25p stake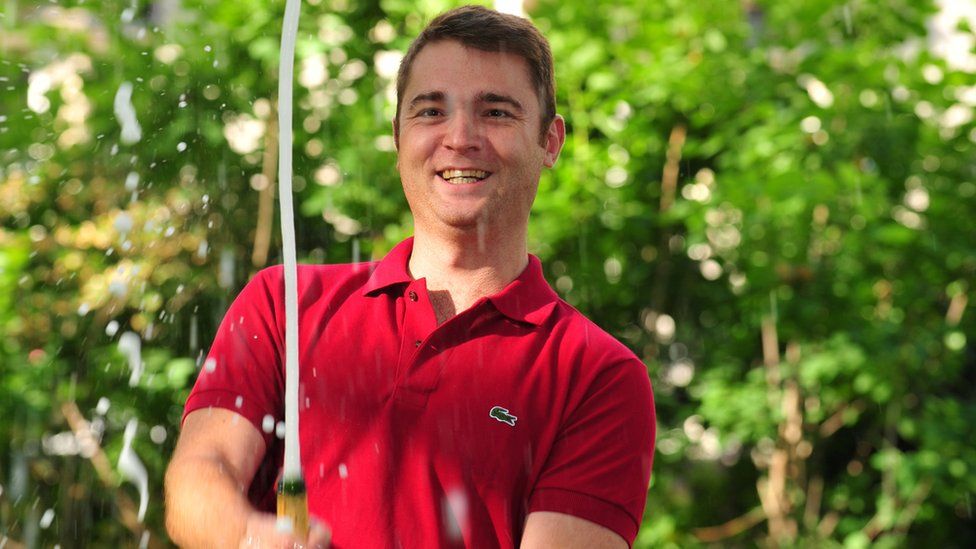 A soldier has become an overnight multi-millionaire after winning more than £13.2m on a 25p stake.
Jon Heywood, 26, from Crewe in Cheshire, placed his bet online.
He has said he will buy the "best possible medical treatment" for his father, who is waiting for a heart and lung transplant.
Mr Heywood, who currently drives a Fiat Punto, said he also wanted to buy himself a luxury car - a yellow Bentley Continental convertible GT.
He won the £13,213,838.68 jackpot playing Betway's Mega Moolah game, which is set to be a world record for the largest payout in an online slot machine game.
Mr Heywood, who toured Afghanistan with the Army, said: "I couldn't believe that I'd won all this money and it still hasn't sunk in.
"It's amazing. The first thing I will spend it on is the best possible medical treatment for my dad. That's more important than anything.
"Family comes first and I'd give all this money back for him to be healthy again."
Mr Heywood won the huge prize on October 6, but had to keep the win quiet for three days and even went to work the following day.
Alan Alger, a Betway spokesman, said: "We couldn't be happier for Jon. He's an incredibly nice guy and his family will benefit immensely from his huge win."