Wrong ashes pet owners in Staffordshire speak of upset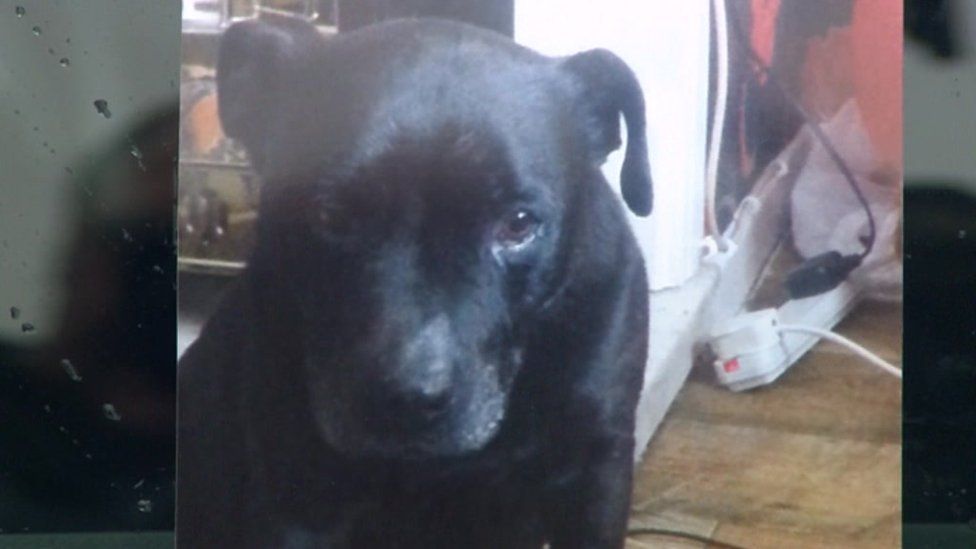 Pet owners have spoken of their shock after learning a cemetery for animal remains was "like something out of a horror movie".
A dog owner said her pet had been found in a freezer two months after she was given ashes from Swan Pit Crematorium.
Alan McMasters, 52, of Gnosall, Staffordshire, was ordered to pay hundreds of pounds in compensation at Cannock Magistrates' Court.
The court also heard horse carcasses had been found lying in the grounds.
District Judge Jack McGarva said conditions at the cemetery were "a hazard to those who worked there or had to go there" and the scene when inspectors arrived was like "something out of a horror movie".
Joanne Wakeley paid £70 to give her dog, Ebony, an individual cremation and collected ashes later.
"Two months [ago] I was reading a newspaper and saw an advert about Swan Pit asking all those who had recent cremations to get in touch," she said.
"We later heard a black Staffordshire bull terrier in a red dog bed, wrapped in a blanket [was] in a freezer on the premises.
Another dog owner, Elizabeth Clewes, from Telford, Shropshire, had paid for her boxer dog Ellie to be cremated. McMasters picked up the body and the dog owner got ashes days later.
"The next month we got a call from animal welfare people to say they found Ellie's body in his freezer," she said.
Gill Heath, cabinet member for rural issues at Staffordshire County Council, said the case was about "a betrayal of trust".
"These victims trusted that Swan Pit would treat their pets with respect and instead the crematorium betrayed this in the worst way."
McMasters, of Audmore Road, admitted five charges of fraud by false representation and was ordered to pay compensation and costs of £7,000.
He also admitted four animal by-product offences, relating to failing to dispose of horse carcasses properly, and was given a 12-month community order with 200 hours' unpaid work.
McMasters said he had no comment.
Related Internet Links
The BBC is not responsible for the content of external sites.