Rugeley Power Station to close in June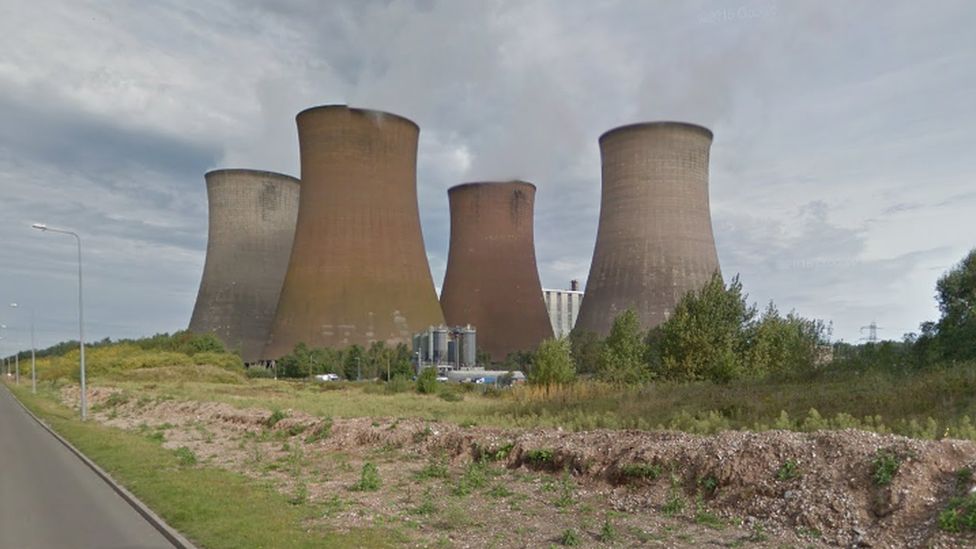 Rugeley Power Station will close at the end of June with the loss of 120 jobs, its owner has announced.
The decision comes three months after Engie said "deterioration in market conditions" for coal-fired power stations in the UK was likely to shut the Staffordshire base for good.
Of 150 staff at the site, 30 will be kept on to help decommission the plant over the next nine months.
Engie says it is trying to find staff jobs elsewhere in the company.
One decommissioned, the plant will be demolished over three years.
A statement from the company said the firm was exploring options for the redevelopment of the site.
The 46-year-old station has been hit by a "continued fall in market prices" and increases in carbon costs, Engie said in February.
Philip Atkins, leader of Staffordshire County Council, said: "It is sad news to hear that a closure date has been confirmed, but in the current economic environment everyone should be hopeful that all the highly-skilled engineers there will find other, comparable employment within the company or elsewhere.
"Since the initial announcement that the future of the power station was in doubt we have been begun working with Engie, Cannock Chase and Lichfield District Councils and several government departments to begin developing plans for the future use of this important site."
Related Internet Links
The BBC is not responsible for the content of external sites.