Staffordshire Youth Service rated one of top in country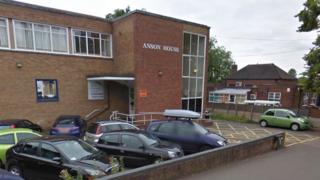 Staffordshire's Youth Offending Service has been rated one of the best in the country.
HM Chief Inspector of Probation said it is exemplary at preventing first time criminals from reoffending.
The county council said the service's success lies in helping young offenders with issues they may have in the home that can trigger criminal activity.
The inspection awarded the service 22 stars out of 24 in recognition of reintegrating offenders into society
Councillor Mark Sutton, Cabinet Member for Children and Young People at Staffordshire County Council, said: "We're particularly proud of our work with children - 90% of those referred to us in 2013/14 have not reoffended."
He added young offenders are often from homes where they "witness domestic violence and drug abuse", so dealing with issues in the home "helps and prevents them from reoffending".