Carl Bridgewater case: 'No grounds to interview Bert Spencer'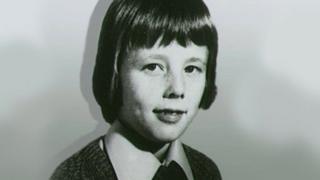 A convicted killer will not be questioned over the 1978 murder of Carl Bridgewater after a documentary raised questions about the case, police said.
Newspaper boy Carl, 13, died after apparently disturbing a burglary at Yew Tree Farm, near Stourbridge.
Questions about the alibi of initial suspect Bert Spencer, were raised in a Channel 4 film last year.
Staffordshire Police said after a review, "there are no grounds to interview Hubert Spencer at this time".
See more stories from across Stoke and Staffordshire here
Mr Spencer was questioned by police at the time, but has always denied killing Carl.
Police went on to charge four men: Patrick Molloy, James Robinson, and cousins Michael and Vincent Hickey after they were arrested in connection with an armed robbery in nearby Halesowen.
They became known as the Bridgewater Four and their convictions were overturned in 1997 amid concerns about the police evidence.
Months after the four were jailed in 1979, Mr Spencer used a shotgun to kill his friend Hubert Wilkes at a farmhouse and served 15 years in jail.
Staffordshire Police said in light of the screening of Interview with a Murderer in June 2016 it carried out a "thorough" review, which included revisiting forensic evidence.
In the Channel 4 programme an ex-hospital secretary, who had provided Mr Spencer with a "cast-iron" alibi on the day of Carl's killing, said she cannot now prove where he was that day.
Also, his ex-wife Janet told how he disposed of a legally owned shotgun and how she had come home to find him washing a green jumper which she never saw again.
Mr Spencer denied her claims.
In a statement, the force said: "The documentary raised a number of issues, which the programme suggested, linked Hubert Spencer to the murder of Carl Bridgewater.
"Having additionally reviewed this information and the forensic evidence available, we can confirm there are no new investigative opportunities and, as such, no new suspects."