Staffordshire council bosses suspended on full pay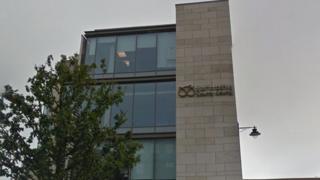 Two senior employees earning more than £156,000 between them are receiving full pay after being suspended last year, a council says.
Head of human resources Lisa Cartwright and head of strategic property Jamie MacDonald were suspended in December in what Staffordshire County Council said were unrelated cases.
A spokesman said it was not yet known when the situation would be resolved.
The council declined to comment on why the pair were suspended.
Read more news for Staffordshire
The human resources head is paid £84,030 a year and the head of strategic property receives £72,297, according to the authority's publicly available pay policy document for 2017/18.
Council chief executive John Henderson declined to comment on why the employees were suspended but said the situation was pending disciplinary investigations.
Mr Henderson said: "Suspension is a neutral act that protects the employee and other interested parties so that further investigations can take place.
"It would not be appropriate to make any further comment at this time."