tam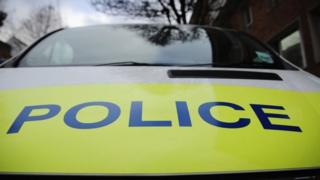 A man has been arrested on suspicion of attempted sexual grooming of a child following reports of an "altercation", Staffordshire Police said.
The 49-year-old man was arrested in Hockley, Tamworth on Friday night.
The force said a member of the public sustained "slight" injuries in the incident between the man and "several members of the public."
Police said no child was present and the man was taken into custody for questioning.
A detailed investigation into the incident is now underway and anyone with information is asked to contact us on 101, quoting incident 889 of July 14.
We are reminding people not to take matters into their own hands or do anything that could hinder or jeopardise this investigation following the man's arrest.
Please show restraint when commenting on certain individuals or circumstances. This case is owned by specially trained investigators and speculation is not only highly dangerous but can be damaging to the investigation process.
Acts of retaliation will not be tolerated and we will take swift and appropriate action to deal with any offenders accordingly.