Cat shot three times in a year near Stoke-on-Trent home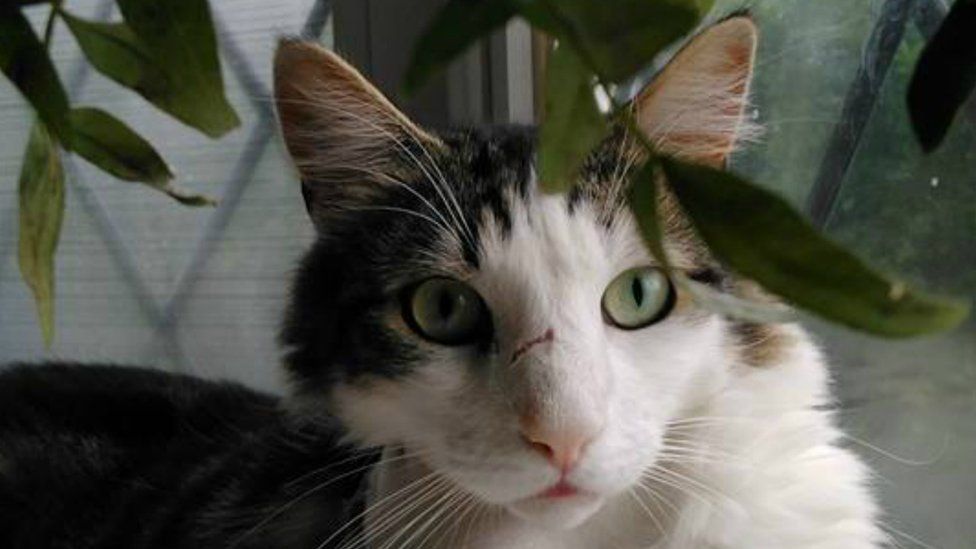 A cat has undergone emergency surgery after being shot six times with an air rifle - the third time he has been targeted in a year.
The RSPCA called the attacks on Dante, near his home in Stoke-on-Trent, "a deliberate act of cruelty".
Veterinary surgeons were only able to remove half of the pellets from the two-year-old cat as three are too near his spinal cord to be removed safely.
His owner said: "We just can't believe that Dante has been targeted again."
Dante returned home to his home on Trent Valley Road with a wound to the side of his body on 5 July.
Owner Zeke Ares rushed him to the vet where an x-ray showed he had six pellets inside his body.
Mr Ares said: "This is the third time Dante has been shot in the last year. He has already been shot in his foot and the back of his head.
"He is such a lovely cat and we just don't understand why someone would do this."
The RSPCA is urging cat owners in the area to remain vigilant.
RSPCA inspector Natalie Perehovsky said: "I am certain that whoever has done this is purposefully trying to inflict pain and suffering upon poor Dante.
"While I do not want to alarm cat owners in the area, I would urge them to be extra vigilant."
Related Internet Links
The BBC is not responsible for the content of external sites.