Alton Towers Oblivion ride stops in mid-air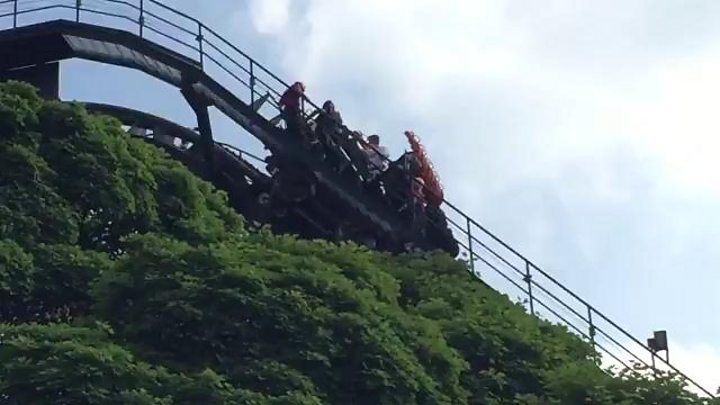 The white-knuckle ride Oblivion has stopped mid-air at Alton Towers.
It stopped after a sensor detected a "minor technical fault" and the ride performed "exactly as it is designed to do," the theme park said.
A spokesperson said in line with its "well-rehearsed procedures" people were helped from the ride and at no point was "guest safety compromised".
Footage of people apparently leaving a stranded carriage was put on Twitter by Alex Heasman-Bailey.
West Midlands Ambulance Service said it had not been called.