Staffordshire 132mph drink-driver caught out by own dashcam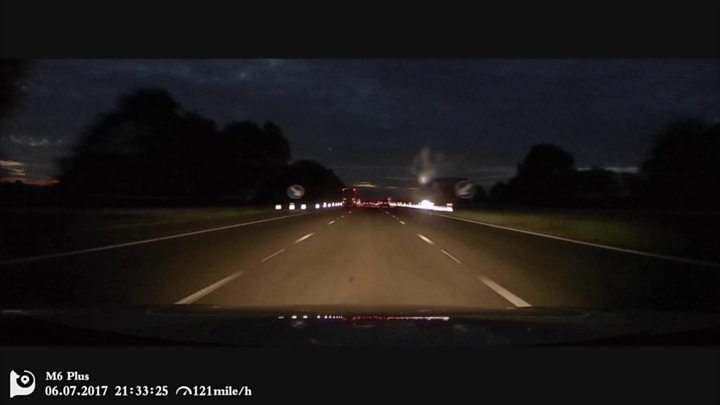 A drink-driver who crashed after speeding at 132mph was caught out when police found incriminating footage on his dashcam.
Nathan Williams, of Talke, Staffordshire, was arrested when he failed a roadside breath test in July.
His dashcam was seized by police and the footage showed him regularly driving at excessive speeds and intimidating other drivers.
Williams, 41, was jailed for 12 months at Stafford Crown Court.
Midlands Live: 'Hero' van driver chased runaway bus; heritage railway needs £500k for revamp
The court heard Williams, who has two previous convictions for drink driving, crashed his white BMW into the back of a Ford Focus near junction 16 of the M6.
He failed to exchange details with the other driver or check if they were injured before bump-starting his damaged car and driving off.
'A weapon'
Williams, of Woodshutt's Street, was stopped by patrol officers making his way home via country roads and was breathalysed.
When his dashcam footage was analysed, he was seen driving to the Wayfarer pub in Stone before the crash.
PC Mark Bishop, from the Central Motorway Police Group, said: "Williams used his vehicle as a weapon.
"He attempted to provoke confrontation with other road users, and it is more by luck than judgement that no-one died as a result of his jaunt to the pub and back."
Williams admitted two charges of driving while under the influence of alcohol and one of dangerous driving and was sentenced on 10 October.
He was also banned from driving for three and a half years.