Staffordshire dogs at risk of fatal Alabama Rot disease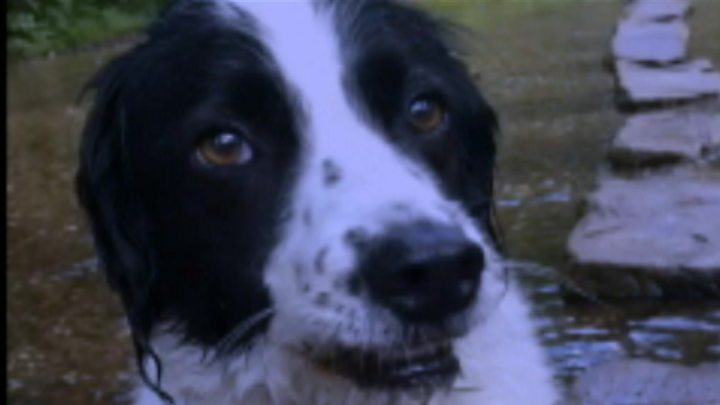 A dog has died and several others are being treated after contracting Alabama Rot disease in Staffordshire.
Little is known about the potentially fatal, and incurable, condition which often leads to kidney failure in dogs.
Phil Richardson's dog Jake died days after a walk on Cannock Chase. Vets were initially unable to spot the rare illness, mistaking it for a paw injury.
A vet confirmed one dog had died, but could not say the disease was being contracted at Cannock Chase.
Mr Richardson took the 11-year-old spaniel-collie cross to the vets when he fell ill with a high temperature and a limp after their walk on 11 November.
He returned a few days later when he noticed a sore on one of his paws and he was given antibiotics.
Jake had to be put to sleep two days later when his condition deteriorated. A post-mortem confirmed he had Alabama Rot.
Alabama Rot was first recorded in the UK in 2012, and since then there have been 109 cases.
What is Alabama Rot?
Cutaneous and renal glomerular vasculopathy (CRGV) or Alabama Rot is a serious disease which has only recently been recognised in dogs in the UK.
The causes are unknown and as of yet there is no cure. Deaths seem to peak in winter months and often occur in woodland areas, leading some vets to suggest dog owners avoid wet and muddy walks.
It causes lesions on the skin and occasionally in the mouth, which can look like bites, sores, wounds or stings.
Some dogs go on to develop life-threatening kidney failure.
It causes tiny blood clots to form in the blood vessels which blocks them and can ultimately lead to damage of the affected tissue.
This causes ulceration in the skin, but in the kidney it can lead to severe organ dysfunction.
Any age, sex, or breed of dog can be affected and it is fatal in nine out of 10 dogs.
There are a further three dogs in the Stafford area currently being treated for suspected Alabama Rot, including Rachel Hogan's three-year-old dog Milo who walks a similar route to Mr Richardson and Jake on Cannock Chase.
Milo was diagnosed with Alabama Rot after his symptoms matched those described in a post Ms Hogan saw on social media about the disease last week.
He is now recovering but will probably be on medication for the rest of his life.
Philip Parry-Smith, a local vet based in Stoke-on-Trent, said diagnosis can be difficult because the disease is so rare, but skin lesions, often the first visible symptom, are quite common.
"The only thing I can say is in the damp weather, maybe trips to the woodland ought not to be so common," he said.