Judges refuse to increase inheritance thief's sentence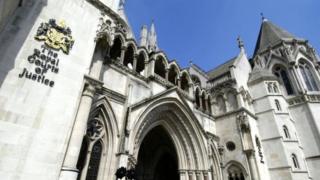 A former policeman, jailed for defrauding his disabled cousin, will not have his jail term increased.
John David Gimbert, 65, was given three-and-a-half years after he was convicted of conspiracy to defraud and four counts of theft totalling more than £100,000.
The former West Mercia officer's sentence was referred to the Court of Appeal by the Solicitor General saying he got off lightly.
But judges dismissed the argument.
Gimbert, of Westwood Park Avenue, Leek, stole the inheritance of his 'highly vulnerable' disabled cousin Janette Trim which was left to her by her father in 2002.
Midlands Live: Birmingham terror plot couple jailed; Surgeon admits branding two patients
Miss Trim inherited his entire estate including a £50,000 bungalow in Stoke.
Gimbert was the executor of the will and induced the victim to sign over power of attorney to him.
He transferred £128,651 and used a number of bank accounts to conceal what he had done.
Social services suspicious
When social services became suspicious in 2009, John David Gimbert repaid all the money, the judge said.
But Jonathan Polnay, for the Solicitor General, argued that his three-and-a-half year sentence, given to him in October, should have been much tougher.
Lord Justice Simon described the sentence as 'lenient' but was not so soft that it ought to be raised.