Staffordshire woman jailed for stealing man's money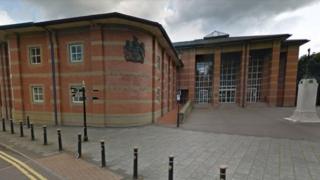 A woman has been jailed for stealing money from a 76-year-old man.
Andrea Dean, 49, from Uttoxeter in Staffordshire, acquired cash sums, a holiday, theatre and concert tickets and spa days from the man's savings, police said.
She was given the authority to help manage the man's money by the Court of Protection.
However, a routine check by the court found she was abusing her power, police said.
Midlands Live: Funeral of taxi driver killed in Birmingham crash; Heavily pregnant prisoner escapes
Dean, of Whitehall Close, pleaded guilty to fraud by abuse of position, and jailed for three years at Stafford Crown Court.
Det Ch Insp Nicki Furlong said: "Dean was in a position of trust and she helped herself to the assets she was supposed to be managing."
"Those with power of attorney or deputyship should make decisions that are in the best interest of the person they are assisting."