Wind spreads Roaches flames as crews battle to contain fire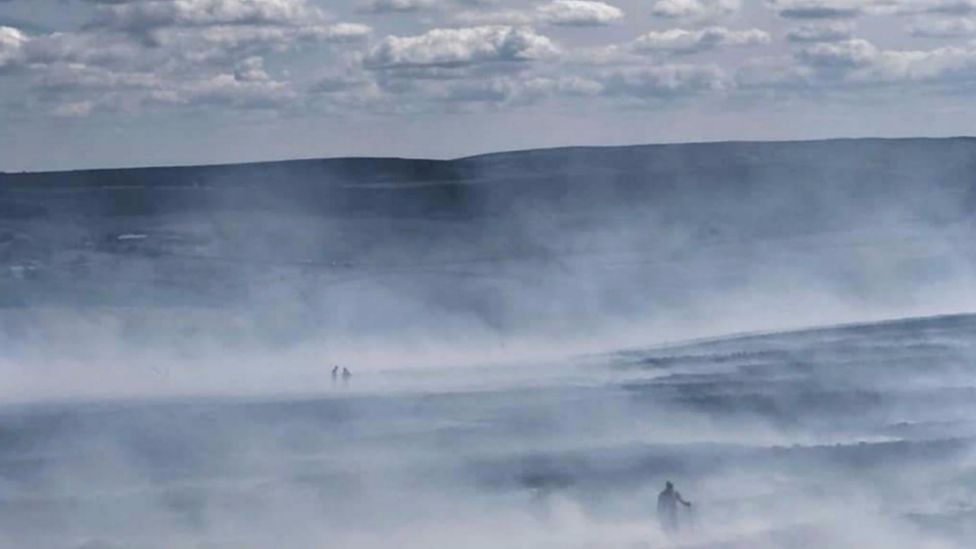 Firefighters are battling to control a moorland fire which has spread rapidly since it began.
Crews were first called to the blaze at the Roaches, in Upper Hulme, Staffordshire, on Thursday afternoon.
It had initially affected 80 acres (0.3 sq km), but strong winds caused the flames to spread further north, covering a 219-acre (0.8 sq km) area.
In a tweet Alsager Fire Station said that the weather had caused "intense activity".
Sixty firefighters from Cheshire, Staffordshire and Derbyshire are dealing the with blaze.
In a video posted on Twitter, area manager Jim Bywater, from Staffordshire Fire and Rescue, said crews were dealing with a "very difficult wildfire."
A number of homes have been evacuated and one man has been treated for smoke inhalation.
The public has been warned to avoid the area.
Related Internet Links
The BBC is not responsible for the content of external sites.