Escaped Bobbington wallaby returns with concussion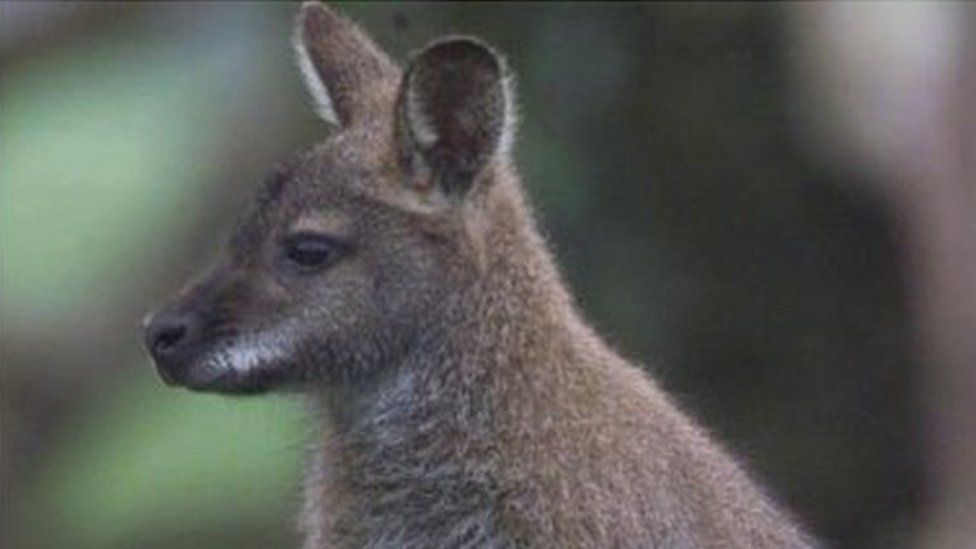 A wandering wallaby which went missing more than two weeks ago has been returned to the zoo it escaped from.
Known as Holly, the wallaby hopped it from Wild Zoological Park in Bobbington, Staffordshire on 14 August.
The zoo said she was returned "concussed" after being struck by a van on a nearby road, but is "really responsive" with only minor injuries.
The zoo said it was "very glad" to have Holly home and keepers are looking after her "round the clock".
Since then, the zoo said she had been returning to the same spot on a nearby main road in Bobbington, which was "obviously a big worry".
She was hit by the van early this morning, and taken to the vets by the driver.
"The only external injury she has is a scrape under her right ear where the van clipped her," a spokesperson for the zoo said.
Finding the wallaby has been a "daily wild goose chase," they said, thanking police officers and locals who helped get Holly home.
Related Internet Links
The BBC is not responsible for the content of external sites.